Free Shipping

For Australian Orders Over $50

After Pay Available

Buy Now. Pay Later.

30-Day Money Back Guarantee

If You're Not Happy, We're Not Happy.
HairHack is a 100% Australian made, hair growth and scalp care range. Expertly curated by a team of industry professionals specialising in producing high quality, innovative products.
The HairHack range is formulated to treat the scalp as well as your hair - we help you tackle everything from dryness and dandruff to hair loss and hair health.
We don't just jam a heap of watered down ingredients in a bottle and call it a treatment - we use high strength actives where every single ingredient has a benefit, backed by science.
The Outcome: Plant based performance formulations, pH balanced with active ingredients designed to deliever results like no one else. Vegan friendly with no nasties - Sulfate, Paraben and Cruelty Free.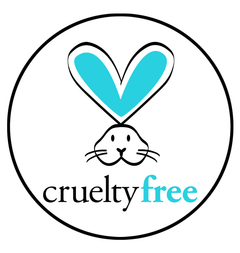 Lets talk hair! In the last year I've been suffering from some hairloss (the joys of menopause and weight lose) and have tried a number of products. When HairHack asked me to try their products, i jumped at the opportunity. I honestly love them! They feel great, smell devine and my hair is coping quite well with its first cold Melbourne winter. In just 6 weeks i have noticeably less hair drop, wispy growth around my hairline (where my loss was most noticeable) and my hair is definitely thicker. So its a huge ✔ from me and i will absolutely be continuing with this truly amazing natural Australian made product range.

- Melisa

Amazing, better then using chemicals. Started using HairHack 6 months ago and i am highly impressed with the results. I have thinning to the top of my head mostly and with consistent use of the shampoo, conditioner, derma roller and the odd scalp massage, I have seen brilliant results. Sounds like a lot but well worth it when the results show. Less fallout and increased thickness to my existing hair. Wont be going back to minoxidil or anything else!

- Mark

This shampoo is the greatest! First off I'm in love with the smell. Immediately after my first use,it left my hair smooth and shiny. I went to my hairstylist after my first two weeks of using the product and even she noticed that the volume of my hair had increased. I've been using it for a complete month and my hair has grown significantly. I have more length and less breakage.

- Kelly
Growth Range - For Hair And Scalp.
This growth pack includes a 0.5mm medical grade Derma roller designed to increase blood flow to the scalp and the HairHack™ plant based Shampoo and Conditioner loaded with 27 high-grade active ingredients. If you're not using products that increase blood flow, help block the formation of DHT and are packed with high-grade nutrients for your hair and scalp. You're missing a big opportunity for thicker, fuller, stronger hair.
Learn More.
Scalp Massage is a common alternative health practice, used to improve blood circulation and decrease tension. However, it can also be a good hair growth stimulate.
Of course, scalp massage alone won't get you the results you crave. Instead, I recommend you combine hair growth methods – including diet change and Products – to see a noticeable difference.
Derma rolling for the scalp - also known as micro-needling is making waves due to its clinically proven benefits for improving hair health, stimulating hair growth and helping people who suffer from hair loss, particularly male and female pattern baldness.
There are many reasons for the onset of thinning hair in women, ranging from physical stress to hormonal imbalances and autoimmune disorders. The causes are not always clear at the beginning, but the signs of thinning often are: large clumps of hair are left on the pillow and in the shower, the hair part starts to widen and bald patches start to appear on the scalp. When these signs appear and even before these signs appear, it's important to act immediately to put a stop to thinning hair.